Traditional baked eggs
Traditional baked eggs is so delicious. This healthy breakfast is easy to made and can also be made as a healthy lunch.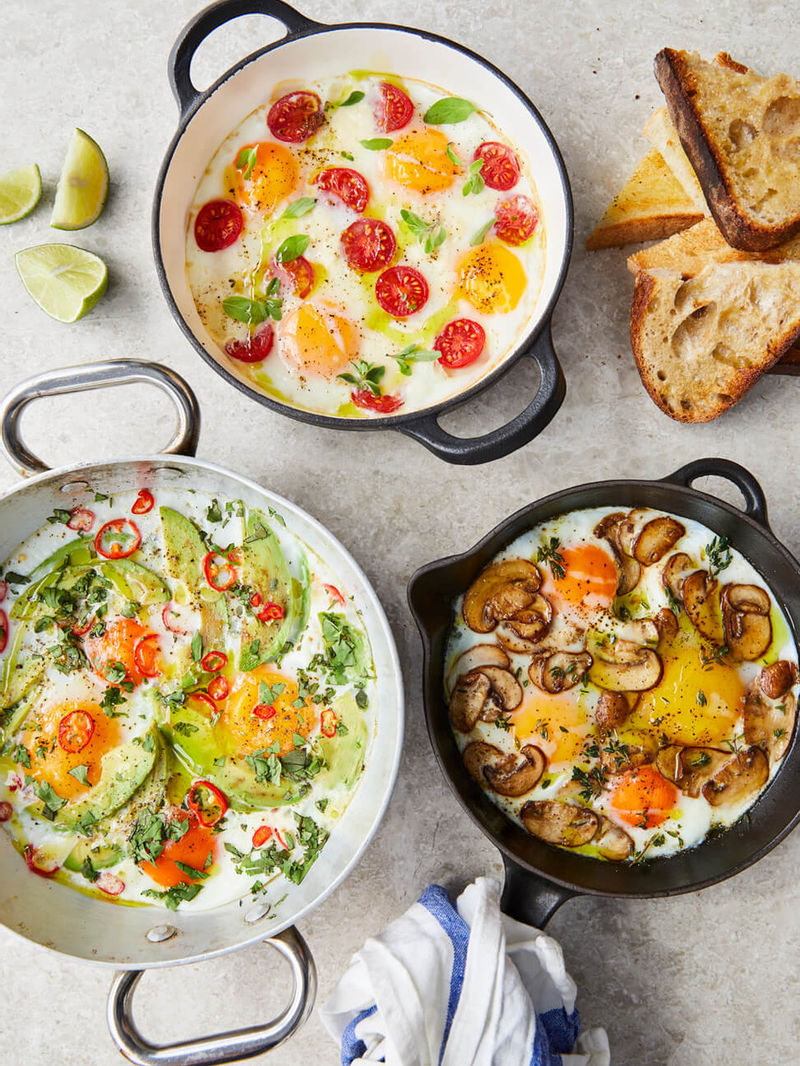 Ingredients
1 knob of unsalted butter

4 large free-range eggs
Method
Preheat the oven to full whack.

Lightly grease a small skillet pan or round baking dish with butter.

Season the skillet with a little sea salt and black pepper, then crack in the eggs.

Bake in the oven for 7 to 10 minutes, or until the whites are set but the yolks are still runny. Delicious served with hot buttered toast.
Tips
FLEX YOUR FILLING
– Once you've mastered these classic baked eggs, have fun adding your favourite flavours and get creative!
– Basil and cherry tomato is a great place to start, for Italian-style baked eggs.
– Try red chilli, avocado, lime and coriander, if Mexian-inspired baked eggs are more your thing.
– You could finely slice and add a handful of chestnut mushrooms, then strip over a couple of sprigs of fresh thyme and finish with a drizzle of truffle oil.
– Tear in a slice of smoked salmon, then finely chop and sprinkle over a few fresh chives for more of a classic brunch vibe.
– A handful of spinach and a slice of cooked higher-welfare ham would also work a treat.
ON THE SIDE
– Serve with wilted greens, or a leafy salad and hot buttered toast for dunking.
recipe from Jamie Olivier