Vegan toffee apple cake
MIXED SPICE, LEMON & WALNUTS
Sticky-sweet and topped with lightly spiced apples, this vegan toffee apple cake makes the perfect afternoon tea treat!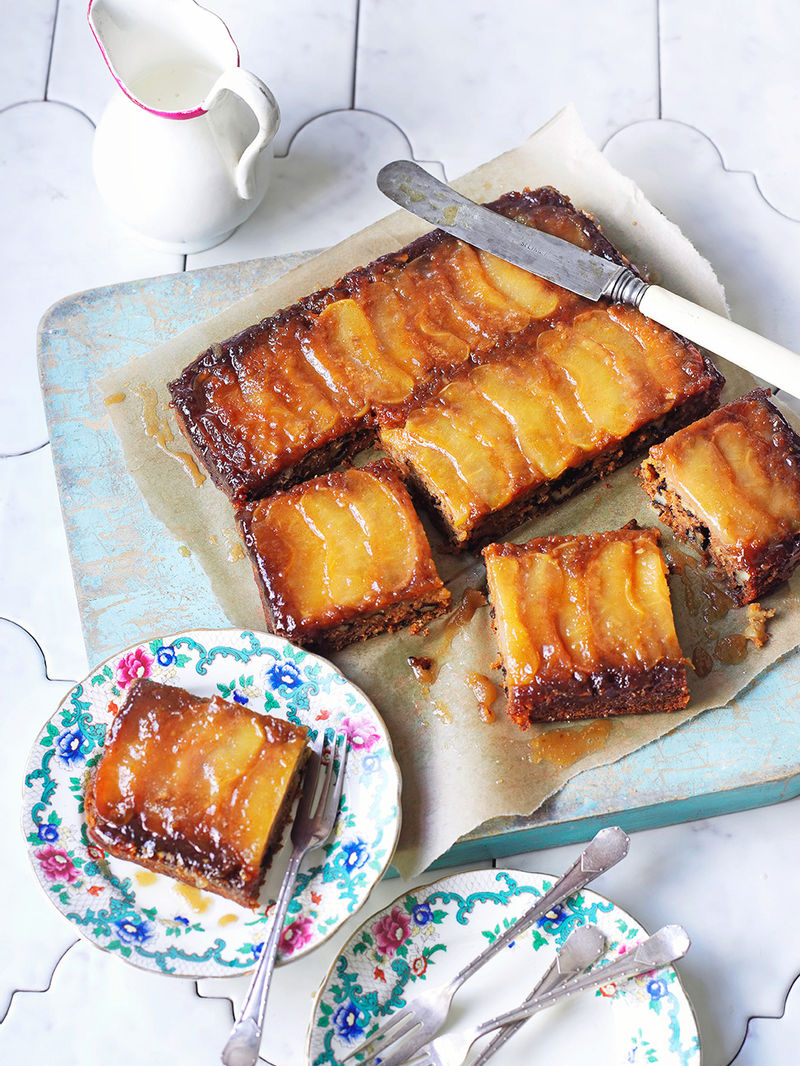 Ingredients
25 g vegan margarine , plus extra for greasing
3 dessert apples
195 g muscovado sugar
180 g plain flour
1 teaspoon bicarbonate of soda
1½ teaspoons mixed spice
80 ml sunflower oil
1 tesapoon vinegar
1 lemon
85 g shelled walnuts
Method
Preheat the oven to 180ºC/350ºF/gas 4, and grease and line the base of a 23cm square cake tin.
Core and coarsely grate 2 of the apples and finely slice the remaining apple.
Melt 85g of the sugar and the margarine in a pan, then pour into the prepared tin. Top with the sliced apple in a single layer.
Combine the flour, 110g of sugar, the bicarbonate of soda and mixed spice in a bowl. In a separate bowl, combine the oil, 180ml water, the vinegar, grated apple and lemon zest. Mix the dry ingredients with the wet, quickly but thoroughly.
Roughly chop and stir in the walnuts, then pour over the layer of apples in the cake tin.
Bake for 30 minutes, or until a skewer comes out clean. Leave the cake to cool for 5 minutes before turning out.
Recipe: Jamie Oliver